Premier Evaporative Precoolers
CARRIER 125 TON CONDENSING UNIT
THIS IS A TYPICAL ARRANGEMENT FOR A 125 TON CARRIER AIR COOLED CONDENSING UNIT WHICH IS LOCATED IN A DEATH VALLEY RESORT. THIS UNIT DOES NOT MEET DEMAND DURING EXTREME TEMPERATURES WHICH IS COMMON FOR THE AREA.
n
THIS PRECOOLER APPLICATION PRESENTS FEWER DESIGN AND INSTALLATION CONSIDERATIONS THAN THE PREVIOUS UNIT.
IN THIS APPLICATION, THE PRECOOLERS WERE ATTACHED TO THE CONDENSER UNIT WITH MINIMAL ENCLOSURES.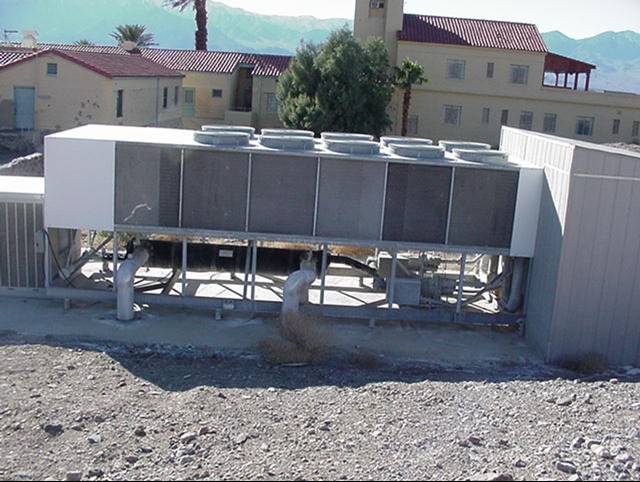 n
THIS VIEW SHOWS THE SIDE OF THE UNIT WITH THE PIPING.
A TOP ENCLOSURE PANEL WAS USED TO SEAL OFF ANY AIR FLOW AROUND THE PRECOOLER.
8" THICK CELDEK MEDIA WAS ALSO USED IN THIS PRECOOLER
.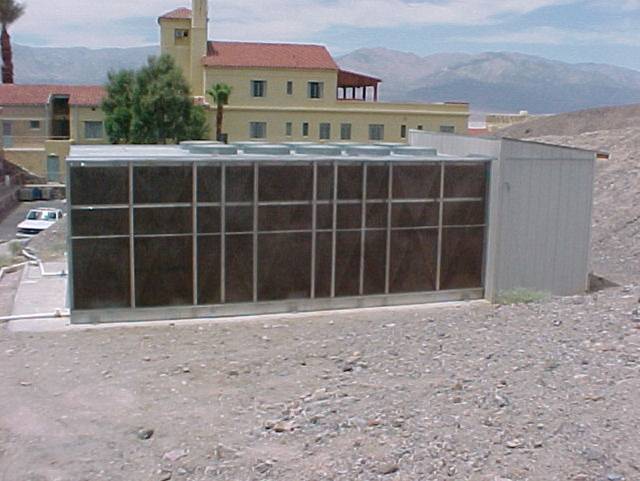 n
THIS VIEW IS OF THE SECOND SIDE OF THE A/C UNIT.
THIS SIDE WAS CLEAR OF OBSTRUCTIONS AND DIRECT ATTACHMENT TO THE A/C WAS POSSIBLE
.