Premier Industries, Inc.
INDUSTRIAL EVAPORATIVE PRECOOLERS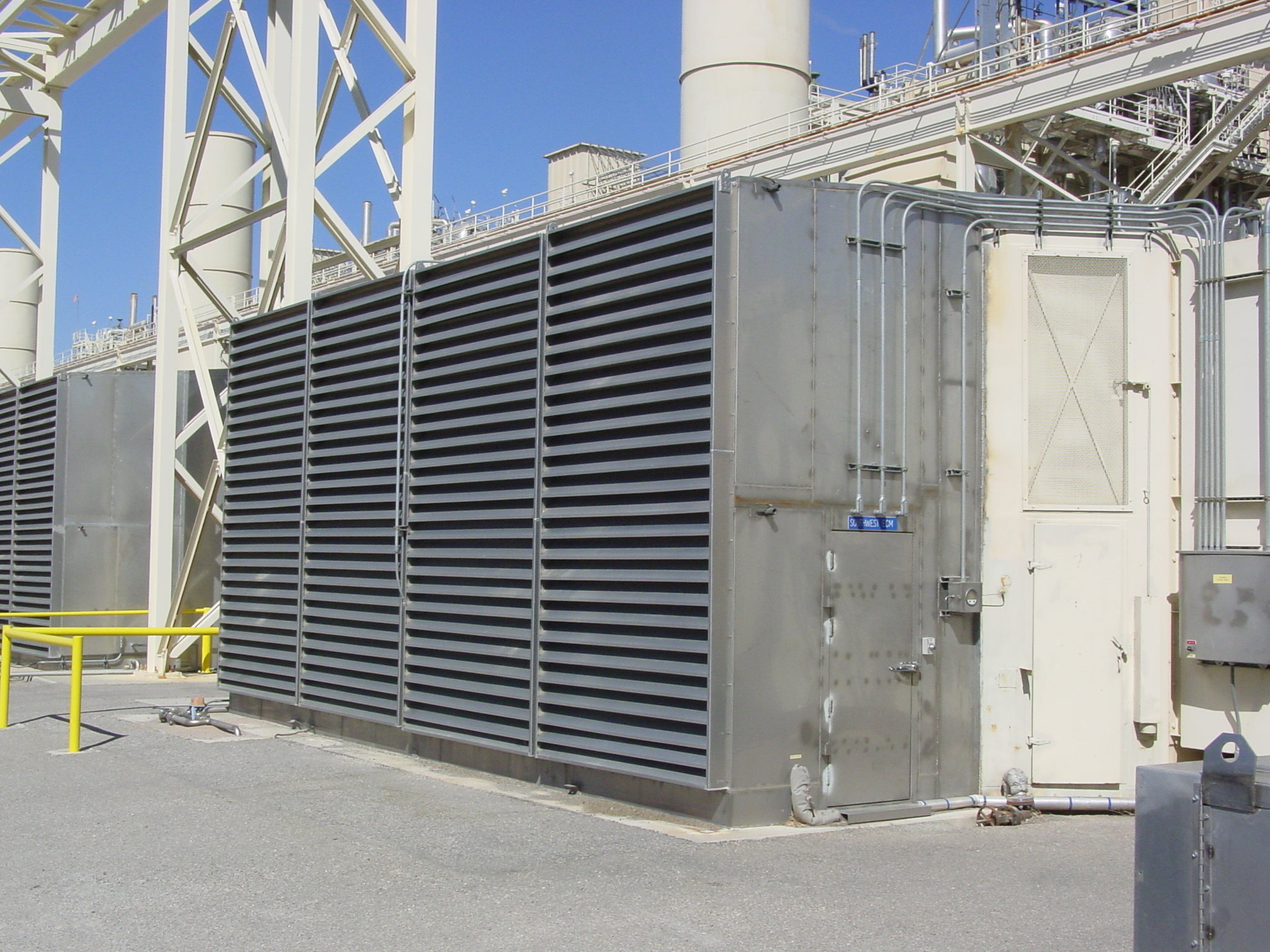 Industrial Pre-Cooler Installation on Gas Turbine Intake
INTRODUCTION TO SOME TYPICAL PRE-COOLER APPLICATIONS:
The performance of most, if not all air cooled heat generating equipment decreases inversely with temperature rise.
A common example of this is the air cooled condenser coils of air conditioners. This is illustrated in the following example of a Typical Trane Chiller Model RTAC250STD, commonly referred to as a 240 Ton Chiller.
Typical operational characteristics of this unit
Water

Temp

Out

AMBIENT TEMPERATURE (F)

85F

95F

105F

115F

TONS

KW IN

EER

TONS

KW IN

EER

TONS

KW IN

EER

TONS

KW IN

EER

42F

244.8

247.9

10.9

229

268.5

9.5

212.7

292

8.2

195.7

318.2

6.9
The graph below illustrates this effect.
<![if !vml]>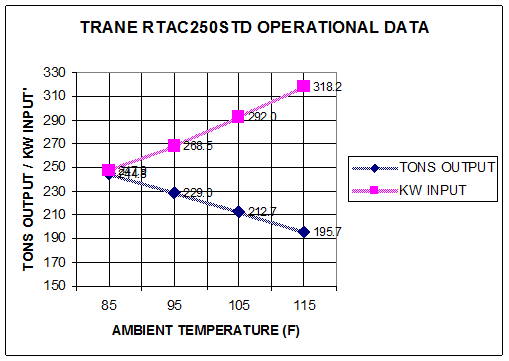 <![endif]>
Industrial Evaporative Pre-coolers when properly designed and installed presents to the condenser coils (or equipment) cooler air temperatures that allows the equipment to operate at or near their optimum design level.

Following are some examples of custom Pre-cooler installation plans. Each installation requires consideration for the existing conditions of space, operational characteristics of the equipment, climate, ease of access for maintenance, etc.
Directory to custom Precooler applications:
Click on the unit description or picture to go to the installation data:
(3) Trane 240 ton chillers: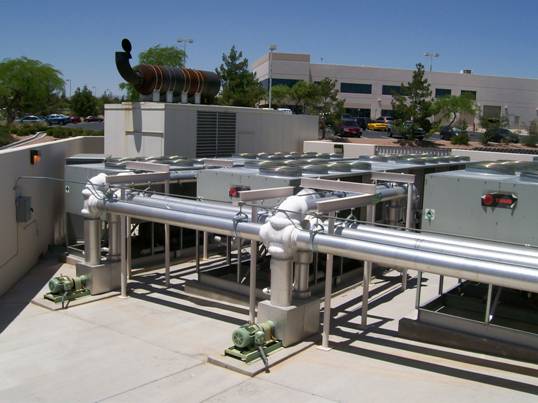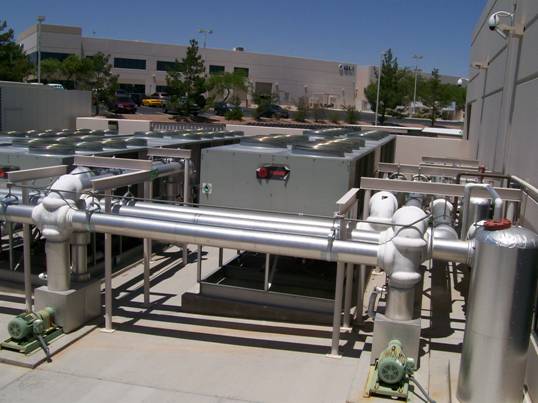 LEFT SIDE VIEW RIGHT SIDE VIEW
Carrier 125 ton chillers, precooler enclosure: Carrier 125 ton chiller, precooler direct attachment.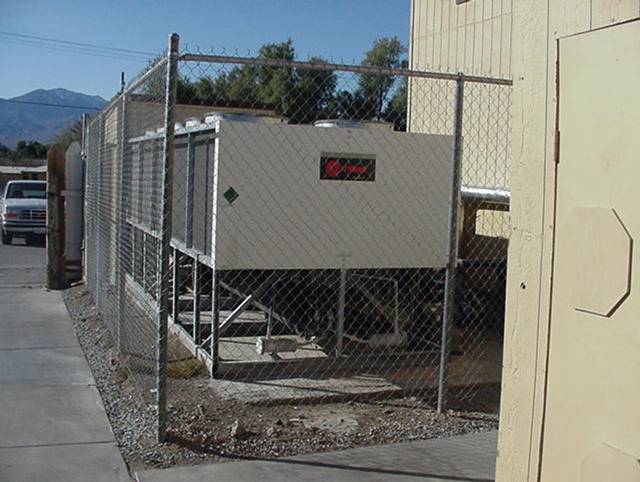 <![if !vml]>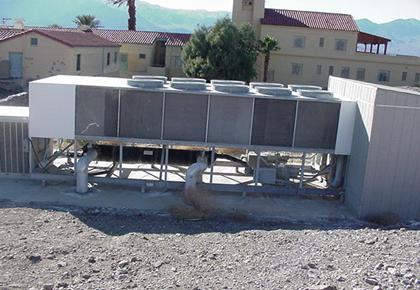 <![endif]><![if !vml]>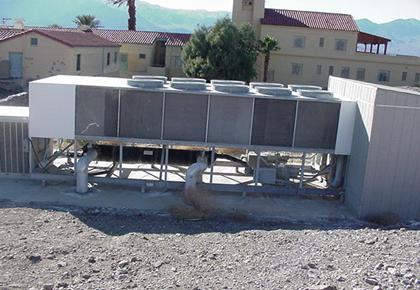 <![endif]><![if !vml]>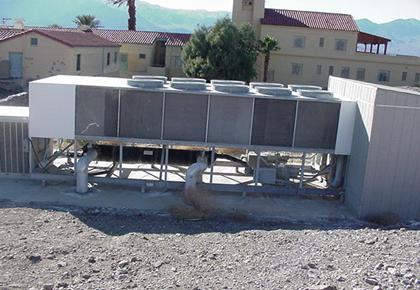 <![endif]><![if !vml]>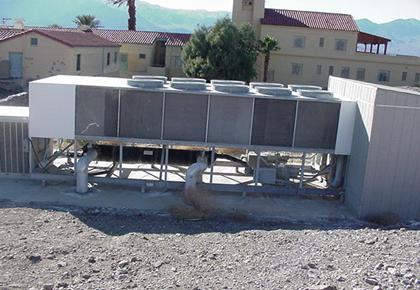 <![endif]>
Fin-Fan type Unit with Precooler attached:
Gas Turbine Inlet Air Precooler:
<![if !vml]>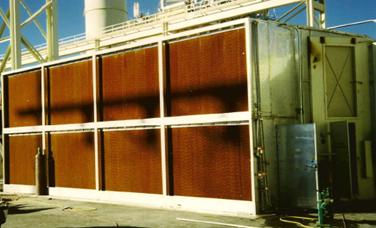 <![endif]> <![if !vml]>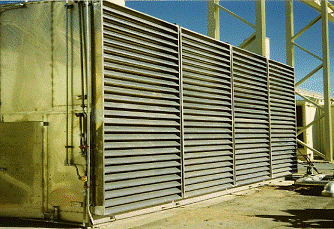 <![endif]>
Industrial Precooler on Gas Turbine without face louvers Industrial Precooler on Gas Turbine with face louvers
Click on the link below to go to the home page of Premier Industries, Inc. for more information about evaporative cooling and precooling.